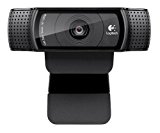 This time-lapse video spans 7 days
New Life – The birth of a marijuana plant from seed
Why do marijuana plants seem to "breathe" in time-lapse photography? Why do the leaves begin to droop down and then suddenly spring back up?
Young plant burned by Pyrethrum while lights are on & recovery
Get the Web Camera used in the above time-lapse videos:
This is where it all begins, the seed. During this formative stage of growth the cannabis seed, once planted or placed in a germination station, breaks apart and the spindly taproot emerges looking for nutrients.
Chapter 1: Germination
The seed should be hard, dry and darker brown to grey before being used. Younger seeds won't "pop" as readily. It can take up to a week to 10 days for the plant to finally emerge from its seed, but once it finally does it is ready to be transferred into a more permanent location.
1-week-old plant
A healthy plant will start turning a more vibrant green color and those blades will finally start becoming sizable, it will start looking more and more like a marijuana plant at this point. Once these seedlings fully develop these initial leaves and blades, they will be considered maturing and move onto the next stage of growth.
Auto Colorado Cookies uses connoisseur quality parent genetics from Auto Blueberry and Girl Scout Cookies. This strain shows remarkable consistency, with all the plants generally showing similar XL growth structure and the same consistently very high THC levels. If you want predictable excellence from your grow room then Auto Colorado Cookies is a great way to achieve it.
Auto Mazar is a classic indica autoflower strain with cannabis cup winning Afghani Kush genetics. She delivers a powerful effect, a strong high with a powerful body stone which medical users adore. The taste is rich, deep and hash scented. Yields can be exceptionally high.
Auto Colorado Cookies time lapse video
It isn't recommended to top/FIM this auto since you will lose out on the colossal main bloom. When harvesting, we recommend waiting for a few more amber trichomes than usual. This allows the buds to really deliver their very best high!
Auto Orange Bud is part of the exclusive Dutch Passion Extremely High THC seed collection. This is reserved only for those exceptional strains which can approach 25% THC in good grow conditions. On top of that you get to enjoy the world famous original tangy Orange Bud taste of Mandarin and Orange.
Auto Blueberry time lapse video
Auto Night Queen is a compact indica autoflower strain which takes around 10 weeks to grow from seed to harvest indoors. The short, stocky growth profile suits the indoor grower with limited headroom. The highly potent buds suit the experienced smoker who can handle very high THC levels and heavy indica effects!