Altogether we've collected 3 user comments about Barneys Farms Triple Cheese. Here you find the 3 english user comments:
Barneys (Blue & Triple) Cheese carries pepper expressed through stench of Skunk. Big Buddha's Cheese smoother and expresses 'Cheese' without pepper stench.
Triple Cheese Lineage / Genealogy
Really like this strain! Like blue cheese but better! One strain showed small compact buds and one huge leafy buds! All in all smokes and smells great!
Here you can find all info about Triple Cheese from Barneys Farm. If you are searching for information about Triple Cheese from Barneys Farm, check out our Basic Infos, Gallery, Degustation, Strain Reviews, Shop-Finder and Price Comparison, Lineage / Genealogy, Hybrids / Crossbreeds or User Comments for this cannabis variety here at this page and follow the links to get even more information – or list all Triple Cheese Strains (3) to find a different version. If you have any personal experiences with growing or consuming this cannabis variety, please use the upload links to add them to the database!
Triple Cheese Hybrids & Crossbreeds
Triple Cheese is a mostly indica variety from Barneys Farm and can be cultivated indoors (where the plants will need a flowering time of ±55 days ), outdoors and in the greenhouse. Barneys Farms Triple Cheese is a THC dominant variety and is/was only available as feminized seeds.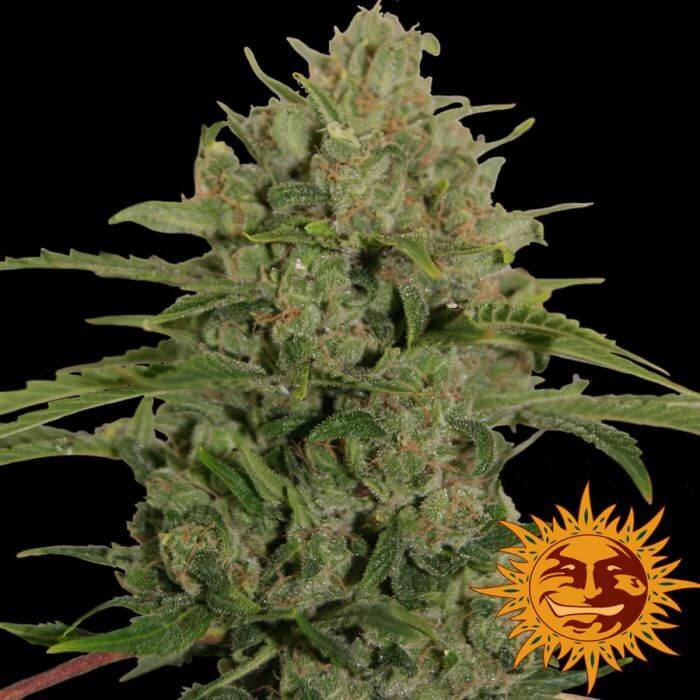 Hybrid of the famous Cheese and the impressive Blue Cheese, to enjoy the traits of the best Skunks.
It is worth mentioning Triple Cheese great stability, which has been worked on till the fifth generation, and makes all plants more or less equal in every aspect, which greatly facilitates its indoor cultivation.
Cultivation of Triple Cheese
The flowering period is short, as it only needs a maximum of 57 days in order to harvest up to 550-600gr/m 2 . Outdoors, this strain is ready at the end of September and can produce over 800 grams per plant. The buds are big and luscious and not tight as rocks, but this slight fluffiness makes them less prone to develope fungi such as botrytis.
Triple Cheese feminized seeds from Barney's Farm is a cross between two strains from the Skunk family. An Indica dominant hybrid, its parents are well-known for their flavours and effects throughout all Europe.
Easy to grow plant with excellent yields
The powerful Original Cheese (derived from a Skunk #1 phenotype) and the highly productive Blue Cheese have given rise to this consistent, stable and fast flowering strain. A real delight for the old school palate!