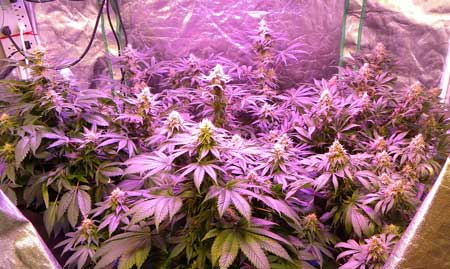 HIDs are very well suited to growing cannabis and very easy to use once they're set up. If your main goal is to get the highest yields possible, then HIDs are the way to go! However, they do require extra setup compared to the other grow lights because chances are you will need a fan to vent out heat from your grow space.
These cannabis plants are thriving under T5 grow lights
Ceramic Metal Halide (CMH) & Light Emitting Ceramic (LEC) Grow Lights
T5 grow lights are one of the most easily available types of grow lights and are used to grow many different types of plants. As a result, they're available in many garden and home improvement stores.
Full tutorial on MH & HPS grow lights
(most common grow light combination for cannabis)
Full tutorial on CMH / LEC grow lights
(LEC stands for "Light Emitting Ceramic" and is a type of Metal Halide bulb that is built with ceramic like an HPS – basically it's sort of like a blend between MH and HPS bulbs)
That being said, when it comes to the flowering/budding stage, if you can fit a bigger light you will get significantly better yields/watt by using an HID or LED grow light!
HID grow lights are much more efficient than fluorescent lights and are powered by large, oddly-shaped bulbs. They are usually screwed into a reflector or hood to reflect more light down onto the plants. HIDs are great at growing cannabis, but they also get very hot and are usually hooked up to an exhaust to help vent out heat.
Note: Some growers may have heard of "Induction" grow lights, which are pretty rare these days but still pop up from time to time. There are two types: "Magnetic Induction" grow lights do okay for growing cannabis but they're pretty much glorified fluorescent lights. "Plasma Induction" grow lights actually perform pretty poorly at growing cannabis.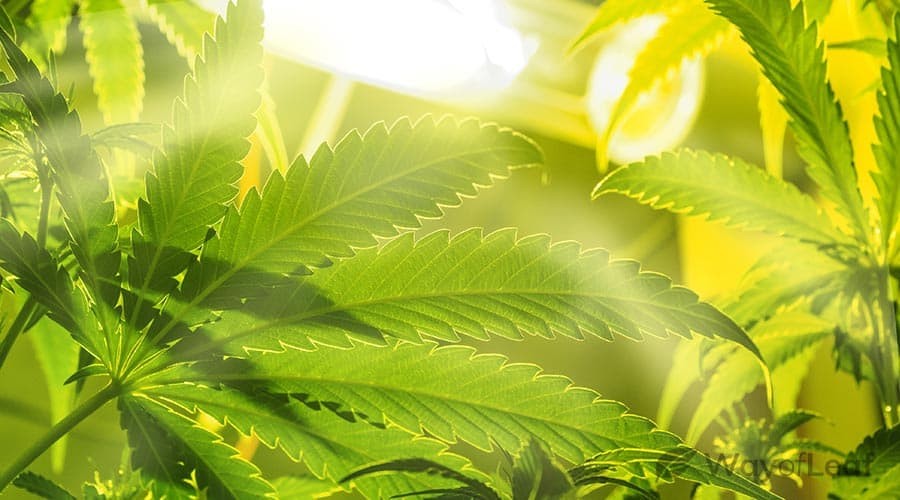 This article provides a handy list of some of the best marijuana grow lights for indoor weed currently available on the market. Some of them are cheap; others are a little pricier. Regardless, if you use them correctly, they'll get the job done.
Why Should I Use Indoor Marijuana Grow Lights?
● You can use them in a small grow space.
Metal Halide Grow Lights
● HID lights require additional investment in protective hoods and reflectors.