Feminized
600 g/m2 Indoor | 800 g/pl Outdoor
55 to 65 days
You may also be interested in the following product(s)
25%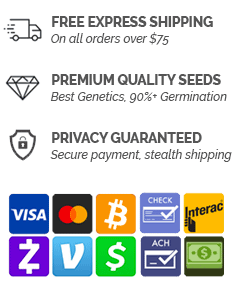 Wedding Cake is an impressive and multi-dimensional strain. It has a 25% THC level that induces an industrial-strength cerebral and body high, uplifting users and relaxing the body. The CBD percentage is rather low at .02%, however, the presence of its psychoactive compounds have significant therapeutic values.
Wedding Cake delivers a sweet and tangy fragrance with hints of earthy vanilla and orange blossom flowers. Wedding Cake's sweetness is apparent at the first whiff. When properly cured, buds tend to smell vegetal: damp and mossy with a hint of citrus. It tastes sugary and rich on the exhale, with a subtle buttery mouthfeel that some liken to the taste of vanilla cake frosting. The taste is the perfect combo of cookie dough sweetness and a slice of sour cherry pie.
The Wedding Cake terpene profile presents an array of tangy, earthy, and sweet floral tastes. Myrcene, limonene, pinene, and caryophyllene are the dominant terpenes in the Wedding Cake cannabis strain. Myrcene helps to elevate your mood and is responsible for triggering the giggles when using cannabis.
Wedding cake cannabis strain is a real treat for the senses, producing beautifully pungent, sugar coated buds that turn purple under the right conditions. The flavor is best described as having a sweet taste with earthy undertones.
Cannabinoids
Wedding Cake's high starts quickly, making your eyelids feel heavy and creating a warm fuzzy feeling on your cheeks and forehead. About 30-40 minutes after smoking, Wedding Cake's indica side kicks in. Users may feel an increased euphoria and a pleasant heaviness that spreads down the spine and into the limbs. Wedding Cake's progressive waves of physical relaxation soothe both temporary and chronic aches and pains. In higher doses, it can bring relief for insomnia. Wedding Cake can be a potent appetite stimulant for those who have diminished hunger due to disease, medication, or chemotherapy.
Wedding Cake is characterized by its large and multicolored flowers. The chunky, bulbous nuggets adhere in a dense, typical indica bud structure, with tightly curled leaves. The leaves are earthy green colored and the buds have an abundance of orange hairs. As the plants grow, they produce a forest green hue that gradually becomes darker and can begin to develop purple undertones.
Wedding Cake, aka Pink Cookies, is a strain that utilizes incredible genetics to yield a balanced high and dynamic taste. Wedding Cake is a cross between Girl Scout Cookies and Cherry Pie. Its family line oozes sweet and sour earthy scents with unmistakable vanilla aromas and an old school skunkyness. Wedding Cake is an indica dominant hybrid 60/40 that delivers an exceptionally sweet aromatic essence with a tremendous flavor and a powerful high.
Flavors
Wedding Cake presents indica growth characteristics. This plant grows short and sturdy, and will thrive in many different environments. Pruning is crucial when cultivating Wedding Cake. The foliage is very dense and moisture can lurk inside the flowers then develop into mold or mildew. This hefty yielder matures after 7-9 weeks of flowering. Once ready for harvest, growers can expect 450 grams per plant indoors. Wedding Cake finishes budding around the second or third week of October, but some growers may begin to see fully mature flowers around the last few days of September. An outdoor harvest can produce 550-600 grams per plant.
Consumers agree that their creative juices seem the flow more easily with Blue Crack in the picture. Naturally, you can see why so many artists reach for this stuff. A project that once seemed dull or uninteresting will suddenly appear fresh and new again. Even though Blue Crack is considered a hybrid, nearly all of the effects are cerebral. There is a subtle bodily high that can numb pain and soothe your muscles.
This relaxing and cheerful strain is a great option for anyone dealing with anxiety and insomnia. Indica-dominant Wedding Cake marijuana seeds offer up a sweet, earthy flavor and an average yield, but the high levels of THC are bound to make this a day you'll remember (or forget).
It's hard to believe that a cannabis strain could bring you into the present, but fans of Wedding Cake marijuana claim just that – this strain leaves users feeling level-headed and clear, effects that help reduce stress, anxiety, and depression while allowing the patient to be "in the moment". The slow descent into relaxation can help soothe chronic aches and pains, even provide a solution for insomniacs.
Description
The large and colourful flowers that stand Wedding Cake marijuana seeds out from the rest can produce between 16% and 25% THC: chunky, globular buds are protected by tightly curled leaves, all iced with resin and spotted with orange pistils. The sight is gentle, but the smoke is harsh: beware its acrid sting, though the exhale will be sweet and creamy.
Because of Blue Crack's ability to kickstart the brain, it's commonly prescribed to patients with depression. Symptoms associated with depression, such as fatigue, sluggish activities, and negative thoughts can be minimized through Blue Crack marijuana seeds . To a lesser degree, the indica effects benefit those with anxiety, migraines, and high-stress levels. At home, Blue Crack plants will smell sweet and fruity with notes of blueberry. The buds of these plants are not as dense as they might appear.
Because Blackwater carries such a strong body high, it's commonly prescribed to consumers with chronic pain. Some report feelings on numbness while others claim it feels like floating on a cloud. Either way, you can bet that your muscles will relax, ease up, and feel completely pain-free. Blackwater can even relieve some of the negative side effects related to chemotherapy treatment. Blackwater lasts longer than the typical indica strain, making it an excellent choice for nighttime use as the effects will carry on as you sleep.
You don't have to pop the question, but you will definitely say a passionate "I Do!" when offered Wedding Cake marijuana seeds. With a flavor profile that's more tangy than sweet, this hybrid strain has a quick head high that gives way to a warming heaviness that will relax the body and soul.