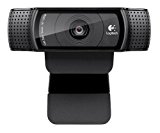 Today I would like to feature the following incredible marijuana growing time-lapse photography and videos, many of which were produced by fuzzygrow. View all of her time-lapse videos here: http://vimeo.com/user15676933/videos
New Life – The birth of a marijuana plant from seed
You can see the extreme stress the Pyrethrum combined with grow lights has put on the young plant.
Young plant burned by Pyrethrum while lights are on & recovery
Learn exactly what you need to buy in order to start growing cannabis indoors.
The high powered anti-anxiety high combines with a mouth watering zesty flavour of freshly picked citrus fruit. Home grown cannabis simply doesn't get much better than this! Auto Orange Bud is just as easy to grow as the rest of the Dutch Passion autoflower strains. Expect a straightforward, easy grow and a harvest around 10-11 weeks after seed germination.
Auto Lemon Kix time lapse video
For any strain to carry the 'Passion' name you know it has to be exceptional! Passion Fruit is just that, a top-shelf photoperiod feminised strain made by hybridising original Orange Bud with Sweet Pink Grapefruit. The taste is citrus with pure Passion Fruit. THC levels are very high and bloom time is around 8 weeks.
Passion Fruit time lapse video
Auto Brooklyn Sunrise is a hybrid USA auto strain which takes around 11 weeks to grow from autoflower seed to harvest. The genetics come from a New York elite AK clone combined with Diesel. It's a powerfully fuel flavoured strain with a fast acting and hugely pleasurable high.