These HID bulbs usually contain sodium, mercury, and xenon, and produce a yellow/orange light, and are commonly used for flowering plants. Some growers will start plants under MH bulbs and switch them to HPSs when plants go into the flowering stage, using the same hood. These lights also require a ballast.
Lights have fixtures and bulbs, and some require a ballast. Depending on the type and model, the bulbs or the fixtures can be more expensive. There are a lot of abbreviations, but don't be alarmed.
LEDs (light emitting diodes) are relatively new to the cannabis growing world, compared to HPSs, MHs, and CFLs, but they are quickly proving to be the way of the future. LEDs may be more expensive to buy initially, but they are far more efficient and kinder to the environment and your electricity bill. Some cities even give tax breaks to commercial growers who install or switch to LEDs because they're better for the environment.
MH (Metal halide)
HIDs have been the standard in indoor weed growing for decades, but LEDs are quickly catching up to them.
LEDs also typically run a lot cooler than HIDs, so you may not need extra equipment to cool down your grow space, and one LED can usually be used for both vegetative and flowering growth. Some high-end LEDs allow you to change the spectrum for each growth stage.
Another consideration with cost is that some lights run hotter than others—HIDs, for example—so they may require additional fans or an AC unit to cool down a grow space. Extra equipment means more electricity, also driving up your utility bill.
Safety
Consider how often you'll be growing weed and how long it will take to pay off the initial investment—if you grow once a year, it'll take a lot longer to pay off an expensive light than if you grow multiple harvests a year.
Some grow lights are more expensive than others, but also more efficient, saving money in the long run. Some lights are bulky with many parts, some light in weight, and some are better suited for young or mature plants.
When it comes to building an ROI comparing LED versus HPS be careful with results that are supplied by manufacturers of only one type of light source. I have seen manufacturers on both sides of the argument manipulate numbers to favor their specific light source. Below is an outline of things to look out for when receiving an ROI comparing lighting technologies:
One of the reasons you still hear people claiming that LED is not ready for commercial cannabis grows is because the reflectors from an HPS fixture mounted 4 ft from the canopy will provide a wide angle of light so the crop will receive light from the fixture directly above as well as the lights from the next row over and even 2-3 rows away. This light is coming in from different angles hitting the crop beneath the canopy leaves that are causing shadows from the light above. This does not happen if you are using an LED fixture that is a big panel of LEDs or made up of multiple LED bars where they have to be mounted 9-12 inches from the canopy. You get no crossover from the fixtures but only shadowing from the top of the canopy.
In countries like Canada, where the federal government has legalized recreational cannabis, there is the ability to do more research. The University of Guelph is one organization that is leading the way in this research. As he states in this article from HortiDaily — Michael Dixon, Director of Environmental Control Research at Guelph says: "We have found that the optimal LED spectral recipe changes with every strain of cannabis." This is a very important statement for growers to consider! Will you be growing just one strain in your grow the entire time? If not, what spectrum do you choose? Yet if the added blue light in flower only increases your THC levels by 4% is there a justifiable ROI in the cost of the added light spectrum?? If so, can you do that by just adding a few MH lamps? Or does the ROI make sense to go all LED? (1000w DE MH lamps are now available with the PL Light NXT 1000w DE fixtures).
Determining ROI between LED and HPS
Do this math with your LEDs as well. The PL Light TopLED is 320 watts so the BTUs will be 1092 BTUs. While that looks like a big savings it will take at least two times the amount of our LEDs to get to the same light level as a 1000w HPS. On the other side of this argument is that the LED fixtures do not provide the radiant heat as HPS and your crop roots will perform better with warmth. It is proven that there is a direct correlation between heat and crop production. Plants grow slower, producing less fruit the colder they are. In northern climates many growers rely on the heat from HPS to warm their crops.
ALWAYS ask for a light plan that shows an average light level in micromoles AND a uniformity average (hopefully above 90% uniformity). Most LEDs are a very directional source of lighting. If a crop is grown under lighting that is not uniform across your canopy but instead has "hot spots" and "dark spots" it will cause you trouble as the hot spots will use more water, evaporate water, absorb nutrients, etc. at a different rate of speed then the dark spots! To truly have an "apples to apples" comparison be sure to compare light plans with the same targeted light level in micromoles and close to the same average uniformity number. If a supplier cannot provide you with these numbers then it may not be someone you should be considering.
Canopy Penetration
This is congruent with other findings that some added blue in flower will cause this. But the reason we see these amounts vary is because every strain reacts differently to different spectrums. Keep in mind that the cannabis plant grew in nature all over the world at different longitudes with different spectrums. With all of the variations of cannabis strains in today's market made from these ancestral plants from all over the world, each will perform differently under different spectrums.
The best advice I have is to get a comparison of your ROI done by a versatile company. One that can offer both technologies where you can have light plans designed to the same levels with both technologies. Don't trust just what the LED guy says or the only HPS guy says. Look at both, do your own math. Know what works for the strains you are growing and measure your own ROI. The easiest way to do this is going to this link and ask your local PL Light Territory Manager for advice as we are the "Lighting Knowledge Company" and whether you decide to use LED or HPS, you will get a true and honest comparison of both technologies.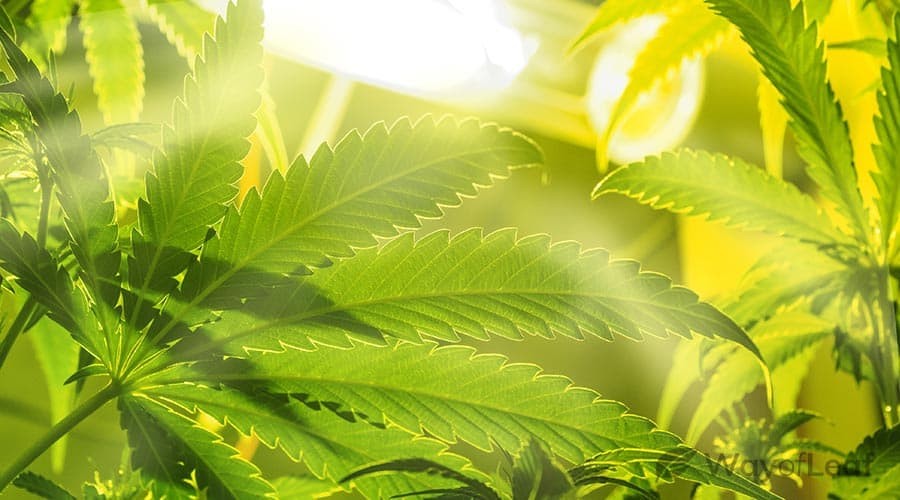 ● You can purchase them from a variety of locations.
● High initial cost.
Safety
HID grow lights are old school and can produce a vast harvest but use a considerable amount of electricity. However, they're still widely considered the standard for indoor marijuana cultivation due to their efficiency and power output. They are also cheaper to buy before electricity costs enter the equation.
Growth Cycle Stage
LED grow lights can also distribute a fuller light spectrum due to how the light is created through electroluminescence. This can result in a better, higher quality yield from your bud.