The Sun System light emitting ceramic (LEC) is included in our top 10 lights for growing weed indoors because of its solid reputation. It's been around for a quite a while, and there still aren't many (if any) negatives to say about it.
Lumens is a measure of how much light a given light source emits during each second the light is on. Like the light spectrum, lumens are more relevant for photoperiod plants. "Regular" cannabis plants require varying amounts of lumens during the different stages of growth. For example, they need between 2,500 and 5,000 lumens per square foot in the vegetative phase, but it jumps to 10,000 lumens per square foot during the flowering phase.
Lumens
Like plants growing outdoors in the sunlight, indoor plants grow best under full-spectrum bulbs
Lighting Terms That you Should Know
Online Grow Support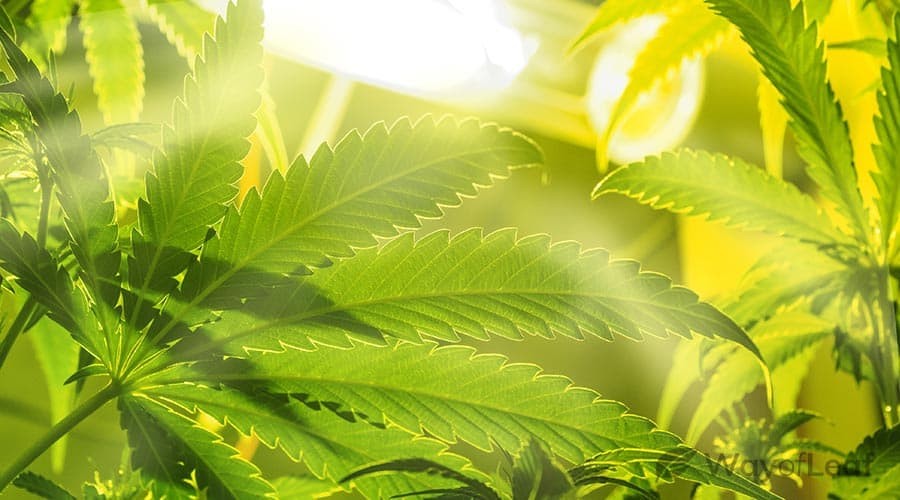 ● Low electricity usage.
● Creates less heat compared to other lights.
HID Grow Lights – The Traditional, Energy Hungry Choice
LED grow lights can also distribute a fuller light spectrum due to how the light is created through electroluminescence. This can result in a better, higher quality yield from your bud.
● No learning curve for beginners.
Space
HID Lights are typically divided into a few different varieties or sub-categories:
These fluorescent lights are cheap and efficient and great for vegetative growth. They're especially great for helping along germinating seeds and small seedlings because they don't put off much heat and won't scorch the delicate seeds. They won't run up your electricity bill too much.
Here are a few different CFL grow lights at different price points.
CFLs (compact fluorescent lamps) are fluorescent lights similar to what you'd find in a school or office building, but smaller. For growing weed, they are usually called "T5s"—the "T" stands for "tubular" and the "5" refers to its diameter, "⅝".
You can find HID reflector hoods, as well as MH and HPS bulbs at any local grow shop.
Best HID grow light brands
The downside to CFLs is they aren't great for flowering plants, and growers will usually use another type of light to finish plants. CFLs just don't generate enough intense light for plants to pack on weight.
Here are a few different HID grow lights at different price points.
The first thing to consider before buying a grow light is how much money you want to spend. With more states coming online with adult-use legalization, homegrowing is becoming more popular and growing technology is getting better and more efficient all the time.
CFL lights for growing weed
There are many different kinds of lights out there, so it can be daunting to know where to begin. Here's a guide to four basic types of grow lights on the market and the pros and cons of each.
LEDs (light emitting diodes) are relatively new to the cannabis growing world, compared to HPSs, MHs, and CFLs, but they are quickly proving to be the way of the future. LEDs may be more expensive to buy initially, but they are far more efficient and kinder to the environment and your electricity bill. Some cities even give tax breaks to commercial growers who install or switch to LEDs because they're better for the environment.