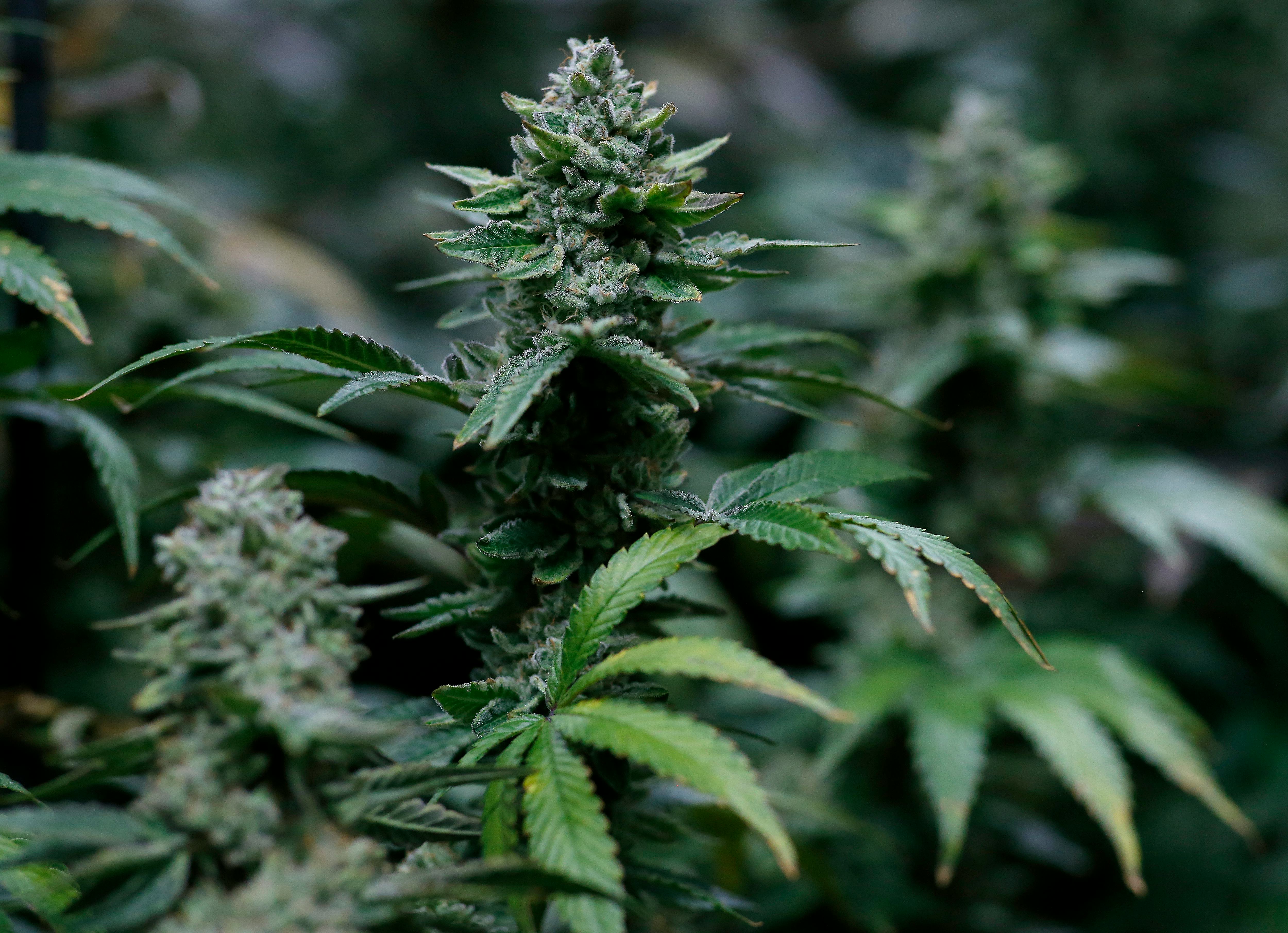 If you buy seeds from a seed bank, look for those labeled "feminized" to ensure they give rise to female plants, Johnson says. But if you're a total newbie, he suggests buying clones, which are cuttings from a "mother" female plant, available at some dispensaries, as well as at nurseries. Not only are they easier to obtain, "they're easier to grow. You get a clone, and you transplant it to some soil."
Cannabis cultivation laws vary widely state-by-state. Also, we can't stress this enough: Growing cannabis is illegal in a lot of places, and the penalties — which include steep fines and prison time — can be much worse than possession, since growing can imply an intent to distribute. Black and brown folx need to be especially scrupulous about heeding these rules, since law enforcement targets us way more than white people for weed-related charges, even if we consume it at similar rates.
Planting
Since clones come from plants that have been grown indoors, let yours chill in a shaded area for a week before exposing them to full sun, Johnson says. "The clone hasn't tasted sun like that, and the transplant itself will be stressful."
To check if your cannabis is ready for trimming, perform a break test on each branch. If it bends so much it nearly breaks, then it's ready, and if it breaks right away, it might be overly dry, but still totally usable. Trim off the buds and seal them inside a mason jar for curing, opening it periodically over the course of about four weeks to let moisture escape. Johnson outlines a detailed schedule on his website, including instructions on how to look for mold.
Before you get started
If you use organic soil, all you'll really need to do is add water, Johnson says — but don't overdo it. The number one mistake he sees new growers make is watering their plants too often. In general, "watering every day is too much. The rule is, if you pick up your plant, and the pot is heavy, then it has a enough water. If it's light, it's dry, then you need to water." You could also stick your finger knuckle-deep into the soil; if it feels dry, add water.
Before watering, check the pH of your water and add pH Up or Down if needed.
Getting the right climate for your plants can be a delicate balance involving multiple pieces of equipment and also lots of electricity. This is part of what makes growing weed indoors more expensive than growing outdoors.
The flowering stage will always take about eight weeks—some strains take seven, some nine, some even more, it depends on the strain.
Caring for your indoor cannabis plants
Plants need 18 hours of light a day when in the vegetative stage and 12 hours a day when flowering. The reduction in light from 18 to 12 hours a day is what triggers the flowering cycle—when weed plants start to grow buds.
For a root system to develop and thrive, they will need the following:
The two main types of HID lamp used for growing are:
Dehumidifiers and ACs
The main drawback is fluorescent lights are less efficient, generating about 20-30% less light per watt of electricity used; space is another concern, as it would require approximately 19 four-foot long T5 bulbs to equal the output of a single 600 watt HPS bulb.
If your space is too humid, you may need to invest in a dehumidifier—also known as "dehueys." However, keep in mind that while dehueys will reduce humidity, they typically increase temperature—you may need more fans or an AC when adding a dehumidifier.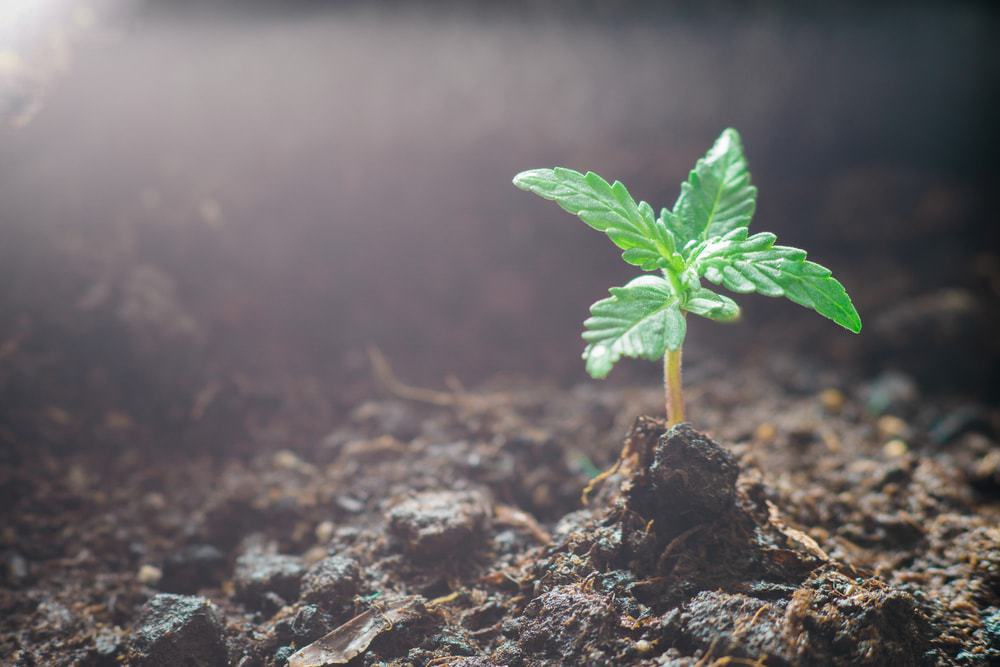 The 24-hour timer is just as important. When the marijuana plants are in vegetative growth, you need the light supply on for around 16-24 hours per day. Once they mature and reach the flowering stage, your plants need 12 hours light and 12 hours dark.
Make sure there are holes drilled into your growing container so the water can drain out. When watering, try, and only moisten the soil rather than saturating it. This allows you to fully saturate the pot without overwatering. Try not to water until they're almost dry. This is called cycling.
Fluorescent grow lights
If cost isn't a consideration, LED (light-emitting diode) lighting is the preferred option for most marijuana growers. These are highly efficient light fixtures for indoor growing. They use less energy and create very little heat. LEDs produce wavelengths across the light spectrum, so they can be used for both the vegetative and flowering cycles.
[The information in this article has under no circumstances been created for – or is intended to be used for – illegal purposes. Growing/cultivating cannabis is illegal in many U.S. states. We, therefore, advise that all readers become familiar with current laws and regulations in their region before they learn how to grow cannabis indoors].
Step 7: Show Your Cannabis Plants Some Love (By Giving Them Lots of Nutrients)
Marijuana plants are "bioaccumulators," which means they "suck up" everything around them (both in the air and the soil). Make sure the area surrounding the plants is clean enough to keep potential contaminants out.