It's important to know these stages and how long each lasts to know what the plant needs and when. Knowing where your cannabis plants are in their life cycle will dictate when to prune, train, and trellis your plants, and when to harvest.
How long does it take to grow a marijuana plant?
Marijuana light cycle: 16 hours a day
What are a weed plant's growth stages?
Cannabis plants are considered seedlings until they begin to develop leaves with the full number of blades on new fan leaves. A healthy seedling should be a vibrant green color.
A seed has germinated once the seed splits and a single sprout appears. The sprout is the taproot, which will become the main stem of the plant, and seeing it is a sign of successful germination.
Sexing marijuana plants can be a time-consuming process, and if you don't catch males, there is a risk that even one males can pollinate your entire crop, causing all of your female weed plants to produce seeds.
Because training happens during vegetative growth, for autoflowering plants, this period could be as short as a few weeks, which means time is limited. Try topping your autoflowers after they have three nodes, and stop once they begin to flower. You will want to prune them lightly.
Step 2
Some seeds germinate very rapidly while others can take a while, but generally, seeds should germinate in 3-10 days. If it's been two weeks and a seed hasn't sprouted, it's probably a dud and won't sprout.
Most cannabis plants begin flowering when the amount of light they receive on a daily basis reduces. Outdoors, this happens when the sun starts setting earlier in the day as the season turns from summer to autumn. Indoor growers can control when a plant flowers by reducing the daily amount of light plants receive from 18 hours to 12 hours.
Pros and cons of using cannabis clones
In commercial cannabis production, generally, growers will plant many seeds of one strain and choose the best plant. They will then take clones from that individual plant, which allows for consistent genetics for mass production.
So don't discount bud because it has a seed or two in it. While not ideal, it could be the origins of the next great weed strain.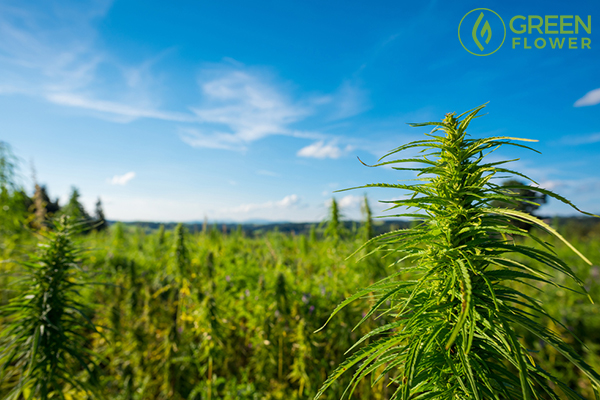 If you are growing from seed, you will want to germinate the seeds at least 6-8 weeks before planting.
Cultivating cannabis outside has the following advantages over cultivating cannabis indoors:
Generally speaking, you want to plant your plants in the ground outside in early to mid-May, similar to when it's recommended to plant tomatoes.
An obvious question – when is the best time to plant cannabis outdoors?
A way to cut down on the prep time is to use a clone if you are able to. Clones are often harder to find than seeds. Each route provides its own advantages.
Ultimately what a grower needs to try to avoid is planting the plant(s) too early in the year, which could result in the plants dying due to the soil/air being too cold.
Why cultivating cannabis outdoors can be better than growing indoors
A number of states now allow cannabis cultivation for adult use, and even more states allow cannabis cultivation for medical purposes.
Putting your plant in a container also allows you to bring the plant in at night when the temperature drops below a desirable threshold.