Here you can find all info about White Fire Alien from OG Raskal Genetics. If you are searching for information about White Fire Alien from OG Raskal Genetics, check out our Basic Infos, Lineage / Genealogy or Hybrids / Crossbreeds for this cannabis variety here at this page and follow the links to get even more information. If you have any personal experiences with growing or consuming this cannabis variety, please use the upload links to add them to the database!
Basic / Breeders Info
The Famed White clone only from Krome was crossed to our Fire Alien Kush male in order to try and create a regular version of our Famous White Fire fem strain. Expect very resinous buds with a thick buds, support is going to be a must with this strain.
OG Raskals White Fire Alien Description
White Fire Alien is a mostly indica variety from OG Raskal and can be cultivated indoors (where the plants will need a flowering time of ±63 days ) and outdoors . OG Raskals White Fire Alien is a THC dominant variety and is/was never available as feminized seeds.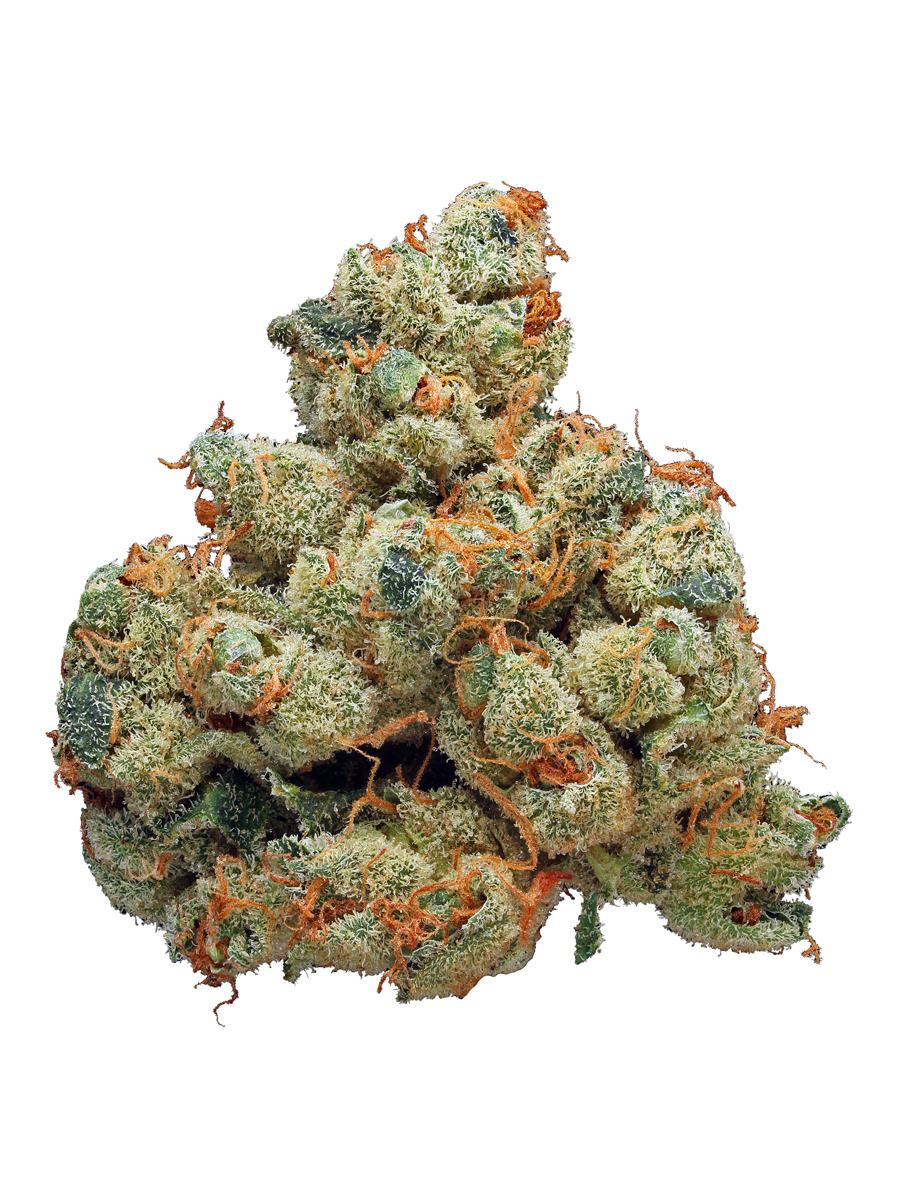 White Fire Alien OG is an indica-leaning hybrid cannabis strain that produces a scent and taste reminiscent of sweet earth and pine, with both lemon and diesel-like undertones. Its harvest-ready buds are quite dense, being a deep dark green covered with crystal trichomes.
THC levels average at 26%. Its effects are known to be effective immediately, causing the mind to fall into a euphoric state. The body will be released of tension and pain quickly, and sedation will soon set in. Because of this, White Fire Alien OG is best consumed in the evenings or at night.
Negative side-effects beyond dry mouth and eyes include nervousness and dizziness when consuming above tolerance levels.
White Fire Alien Kush is an extremely beautiful Indica dominant hybrid strain that turns dark purple right before harvest if the temperatures dip. This strain tends to grow medium to large sized plants that stay fairly bushy throughout most of the growth cycle, with only a minor stretch coming in at the beginning of her short 8-9 week flowering cycle.
Characteristics of the White Fire Alien Kush Strain
White Fire Alien Kush strain is a gorgeous plant and the bounty it provides is outstanding. The pungent earthy smoke is dominated by the familiar Kush-like funk.
When growing White Fire Alien outdoors you can expect to harvest larger than average size yields, with dense, super pungent nuggets that are completely covered with frosty trichomes.